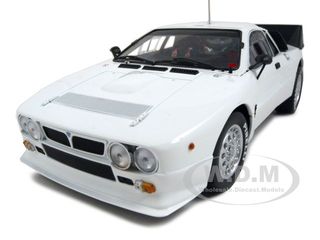 The Toywizard is an affiliate of Diecast Models Wholesale
If you like this model, click the photo above to order direct from Diecast Models Wholesale
The Lancia 037 is one of the many Group B cars that were finally shelved because they were considered too fast and dangerous to race.
In 1983, Walter Rohrl and Markku Alen drove the 037 to take the 198 World Rally Championship Constructors Title.
This was the last time that a rear wheel drive machine would win the WRC.