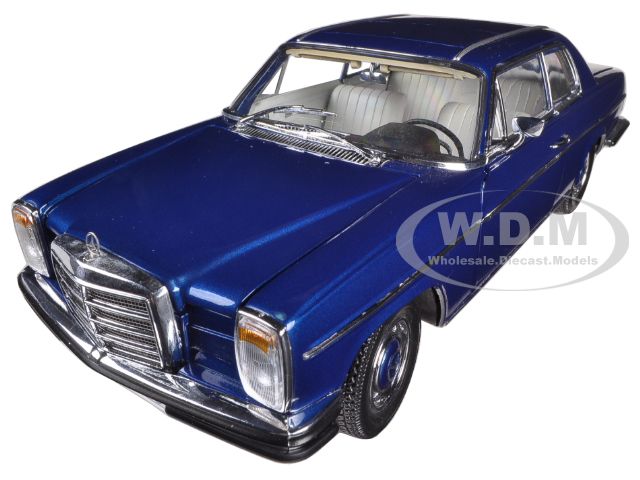 This Mercedes model is known in Germany as the "Strich 8" or slash eight in English. This pertains to a practice that Mercedes started where the eight refers to the year of production when the new generation models started which was 1968.
This specific 114/115 model is from 1973 but is still referred to as /8 since it is part of the new generation.
The sedan model of this was especially memorable to me because it was a car that my grandfather which he lent to us to use for several years. It was a most comfortable car and I remember how the doors closed with the security of a bank vault.
The model shown here is the M110 engine which is double overhead inline 6 cylinder engine with a displacement of 2.8 liters.
A real world coupe 1:1 version of this car would be a pricey collectors item.
Kudos to Sunstar for making this model available.
The Toywizard is an affiliate of Diecast Models Wholesale
This Sunstar Mercedes Benz and many other awesome hard to find models are available here.
Just click the photo at the top to order direct from Diecast Models Wholesale