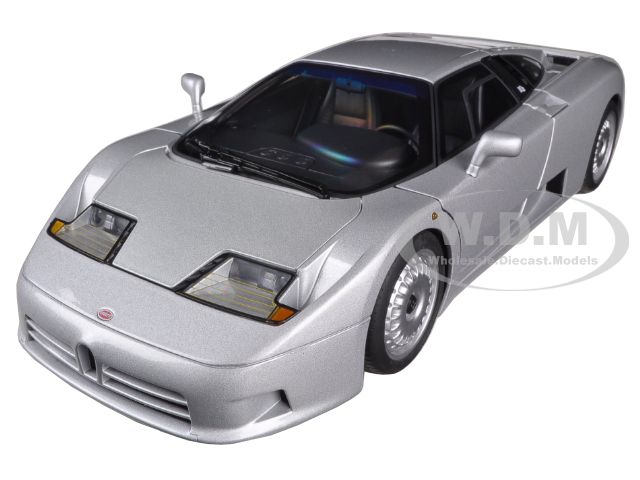 The Bugatti EB 110 is the model that catapulted Bugatti back on the radar (and wishlist) of modern car enthusiasts.
In fact, this car had 552 hp which propelled the car to a unbelievable 343 kph! Quite a feat for production street cars in the mid to early 90s.
However, the Bugatti company declared bankruptcy in 1995 due to a number of reasons, not the least of which was the recession that hit European and North American economies.
In 1998 Volkswagen bought and revived the Bugatti brand and this gave birth to the spiritual successor of the EB110, the legendary Veyron.
The Toywizard is an affiliate of Diecast Models Wholesale
This Bugatti and many other awesome hard to find models are available here.
Just click the photo below or at the top to order direct from Diecast Models Wholesale