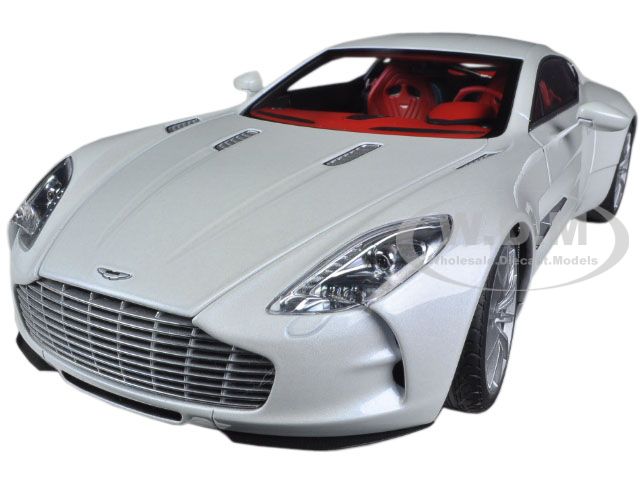 I am an affiliate of Diecast Models Wholesale
If you wish to buy this model, just click the photo above
The Aston Martin One 77 is so named because it had a total production run of 77 models only!
Originally priced at 1,150 Pounds, in the rare times that a model is put on sale, you can be sure that prices will be stratospheric.
But exclusivity is not the only claim to fame of the Aston. It garnered numerous design awards worldwide for its beautiful styling.
Powered by a 7.3 litre V12 that puts out a ground shaking 750 horsepower, it takes the Aston to a top speed of 220 miles per hour.
For most of us, this car will be unreachable but thanks to Autoart, we can have a 1/18 model of what is undoubtedly a most desirable car.